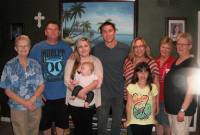 We visited with Pat's niece Wendy and her family.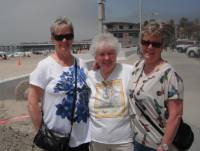 Britt Marie, Sandy, and Ingalill at Pacific Beach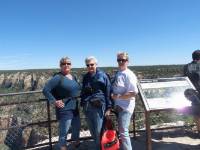 We took a trip to Las Vegas, Grand Canyon, and Sedona with a visit to Walnut Canyon.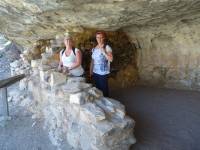 Ruins of the cave dwellings in Walnut canyon.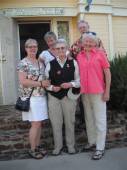 We drove to Julian to visit with our friends Ingrid and Carl.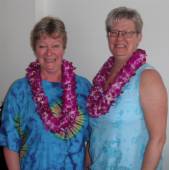 Pat took them to Hawaii and they got a lei greeting at the airport.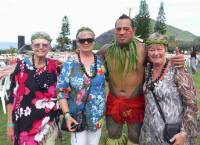 P1070143.jpg
Here we are the the chief's luau.